Episodes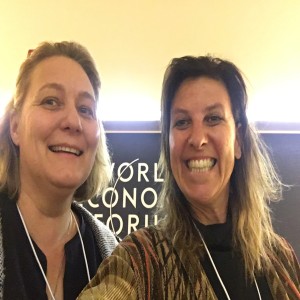 Wednesday Jul 24, 2019
Wednesday Jul 24, 2019
Title: Tectonic Plates Shifting on World Commitment to A Circular Economy
Leanne Kemp, CEO Everledger
While it is true that blockchain technology is in an embryonic state, world leaders are still seriously evaluating the core provenance of their products, rethinking their value chains of trust, and seeking greater efficiencies in their manufacturing, operations, and distribution.
This year especially, we have seen a lot of real progress.
The circular economy has been at the heart of global trade discussions.   
Tech companies and global consumer brands are innovating products and labeling to put a transparent price tag on waste, but also to convert waste into wealth again and again in their supply chains… or even in the supply chains of other companies in other industries.
In my interview with Leanne Kemp, Founder and CEO of Everledger,
she shared with me how companies are re-thinking their products, re-thinking their supply chains, and even re-thinking how they can recycle resources among companion supply chains outside their industries to optimize the circularity of their products.
Leanne is in the center of that Loop conversation on what a circular world looks like in the future. Let's tune in to hear what she has to say.